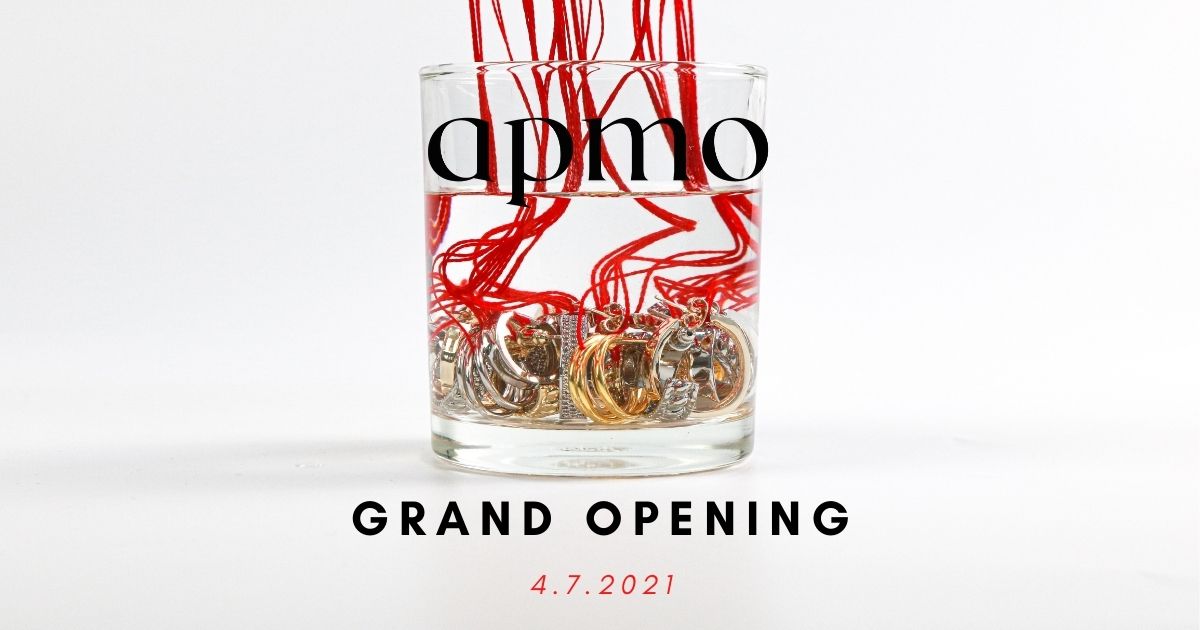 Announcing the very
Grand Opening of APMO
this July at apmoofficial.com,
Instagram: @apmoclub, and Facebook @apmoofficial.
A Flair of Stylishness.
Your Glamorous Essentials.
Step into the World of APMO Bling Empire.
Perk up your confidence with a piece of dazzling jewelry.
APMO is the new luxury of online fashion jewellery shop in Malaysia. We, or APMO team, believe in deep collaboration in respect and love by creating beauty that allows us to be accentuated in our unique way. Boundaryless beauty culture equally shared by men and women.
Introducing to you our First Genderless Collection A1-21. At APMO Official website, you can find modern, classy, and fashionable selections of jewellery.
The #APMO A1-21 Campaign is an introduction of a new beginning chapter, the foundations of our idea of the APMO Drop, Water or Transparency Concept, honorably collaborated with and represented by our Fashion Designer, Edith Moo.
In the A1-21 Campaign, we attempt to send out a message of sustainability, by using the water concept to prove the sustainability of our products. A1-21 was created as the product names of the first collection are starting from the alphabet "A" as welcoming the brand of APMO.
We are proud of our new store, APMO, and the team of APMO to bring you a new luxury online shopping site. We are ready to fulfill your order needs. Our online store is open 24/7 and Customer Support is from Monday to Friday, 10 a.m. to 5 p.m. (MYT).
We look forward to serving you!